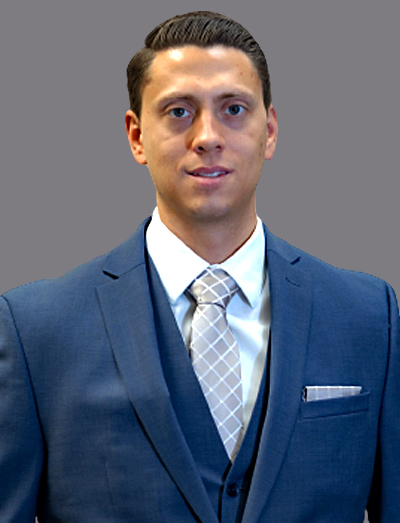 Sam is a former bodily injury adjuster for a major insurance company. The years he spent evaluating injuries for that insurance company, discussing cases with defense attorneys, and negotiating countless settlements has given him an advantageous perspective that he demonstrably passes on to the clients of Levine and Wiss, Pllc. Additionally, prior to his time with our firm, Sam was also a property damage arbitrator to which he would decide the liability of respective parties in an accident when insurance companies could not agree on liability.
Before becoming an attorney Sam worked with our firm as a case manager and utilized his experience in bringing about the settlement of hundreds of cases recovering millions for our clients. During that time frame he attended law school at night along with weekends and obtained a 4.0 GPA from Touro University, Jacob D. Fuchsberg Law Center. Sam was involved in the Honors Program as well as the Tort Law Society.
Sam is proud of the dedication he shows our clients and the trust he has built with hundreds of people.
PROFESSIONAL MEMBERSHIPS AND ASSOCIATIONS